Sherry Bawcum, RN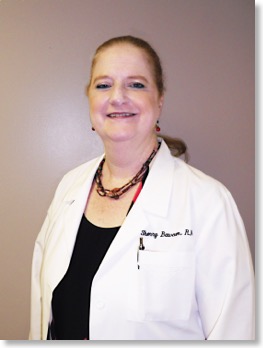 Sherry is a Registered Nurse who has worked in the medical field since 1977 and has been at The Sleep Disorders Center of Alabama since 2004. Her career has spanned multiple areas of patient care including physical therapy assistant, pharmacy admixture, critical care, long-term elder care, radiology/cardiology special procedures and sleep disorders. She also has experience with special needs children having worked with them since the 1970's.


Sherry is an active community and public educator. She has been a guest lecturer on specialized procedures and treatments within the medical community as well as her local neighborhood and church communities.

Her well-rounded background provides her with a knowledge base that she feels is invaluable as it enables her to fulfill what she considers to be her primary role, Patient Educator and Advocate.






We very much regret to inform our patients and the sleep community of the passing of Sherry Bawcum. Sherry, unfortunately, lost her battle with cancer. We all miss her greatly.