Our Patients


The majority of patients are referred to the Center from a variety of referring specialties. These referrals are based on the reputation of the center's physicians who have around 60 years of sleep medicine experience between them. To encourage this referral process, the center concentrates on making the process as easy as possible for the referring physician's staff by maintaining exceptional communication.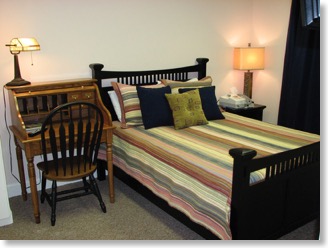 Due to the high referral rate, the Center does very little advertising or promotion. Occasionally the center will participate in employer health fairs or radio, television and print advertising.

The patient population at the center ranges in age from adolescent to the elderly. Efforts are made to accommodate patients who do not have insurance.

Like most sleep centers, the Sleep Disorders Center of Alabama primarily treats patients diagnosed with Obstructive Sleep Apnea (OSA). Sleep apnea is very common and affects more than 12 million Americans. In fact, 80% of individuals exhibiting some form of sleep-related disorder will be diagnosed with Obstructive Sleep Apnea symptoms as their primary underlying diagnosis.

As awareness of sleep disorders increases in the medical community and the public at large, the field will continue to grow significantly. The Sleep Disorders Center of Alabama, Birmingham, is striving to educate and treat their patients for better health and better quality of life.


Referring specialties include psychiatry, psychology, pediatrics, pulmonary medicine, internal medicine, family medicine, ENT, cardiology, rheumatology, otolaryngology, and dental medicine.