Doctors & Staff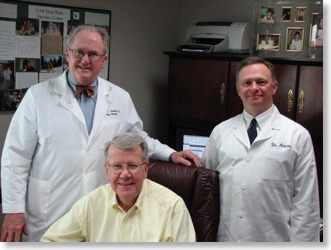 Our Doctors and Staff are
a hardworking team dedicated to serving your needs and
represent a history of Sleep Medicine research and practice that spans nearly 40 years. We
deliver exceptional patient care and are focused on helping you attain proper sleep and rest.

Dr. Vernon Pegram is a pioneer in the field of Sleep Medicine and research. While in the United States Air Force, Dr. Pegram became interested in sleep deprivation and studied the optimal work/rest cycles in pilots. Also during this time, Dr. Pegram had the unique opportunity to be a part of the team that trained Ham and Enos, the chimpanzees who preceded Alan Shepard and John Glenn into space.

The professionals you will find at the Sleep Disorders Center of Alabama consist of:


Whatever your needs, our capable staff will strive to make certain that you find the assistance and relief you've been searching for.