Office Staff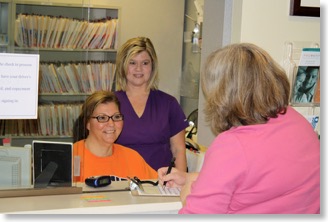 Contact our friendly Office Staff with any questions you may have. They are always ready to provide assistance.
They are prepared to answer questions concerning billing, insurance, privacy, scheduling and most any general question as well.

They are also ready to assist you in directing your calls and questions to the department that is most relevant. For instance, they can get you in touch with the CPAP Staff if you find you are in need of new equipment, refitting, etc.