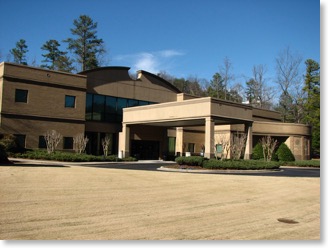 "The
currently increasing demand for sleep studies is evident in the waiting lists established at most accredited sleep centers." asserts one of the pioneers of sleep medicine, G. Vernon Pegram, Ph.D. ACP. Dr. Pegram, the former director of the Sleep Disorders Center of Alabama, explains that "As awareness in the medical community continues to grow, we know that the demand will continue in Alabama as well as the rest of the country."

Dr. Vernon Pegram and Dr. Robert Doekel, Jr., MD, Medical Director of the center, are both board-certified sleep medicine specialists that have worked together for more than 30 years. The two have worked not only to expand the services of their practice, but also to educate and train many other medical professionals throughout Alabama and have helped numerous physicians in opening similar sleep centers. "Once we started helping others provide this service, we found ourselves getting busier, as well." Pegram says.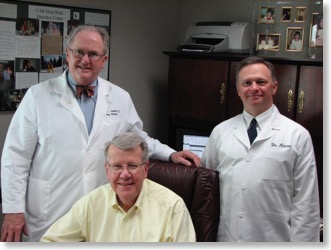 With plenty of centers for patients to choose from, the Sleep Disorders
Center of Alabama strives to stand apart from the crowd. One such difference is the Center's high commitment to the amount of time our medical staff will spend with our patients. Our physicians will see each patient before and after their sleep study. "This is not a requirement. We feel that this enables us to avoid communication problems in the continued care of our patients." Dr. Pegram says. With over 70 different sleep disorders, each with various causes, communication is of critical importance to accurately diagnose and treat each of our patients.

The Sleep Disorders Center of Alabama enjoys a strong reputation in our state because of Dr. Pegram and
Dr. Doekel. The two have been in the sleep field for 45 and 30 years, respectively. "Medical professionals think of us as a provider of sleep medicine rather than just sleep diagnostics," Pegram says. "We evaluate, diagnose, treat, and follow up with every one of our patients. This will ensure that they continue their treatment plan as prescribed by their physician." In 2010, the Center received its seventh accreditation from the American Academy of Sleep Medicine.

With a total of 6 beds, the Center conducts over 1000 studies annually, and about 100 new patients are seen each month. After their sleep studies,
our patients are again seen
at
the center at 4 weeks, 6 months, and 1 year post study.

Patients are also encouraged to call, especially if they are having trouble with CPAP or medications.